Ever I imagined the dream TV of the modern era in the head: A delightful part with the best from today and yesterday. A honey of a nature coupled with the craziest feautures of the modern era. For once, there were still objects that conjured up pleasant oases from living rooms and proclaimed Saturday evenings to the couch-potato-day TV. At some point however, the relationship between me and these State of the art, horribly complex things tore off. Flat, flatter the flattest – and best of all with cable sleeve on the wall solid glued. I was out of the number, and saw no chance ever to be in the race. Because apparently I was the only one who had no interest in even this hyper send things. So used and I had my tube, which I received as a 13th birthday for my first youth room and lived until recently, still with me: A 13Zoller, which alternately dunked his image in the strip blocks of color and its Tage abruptly down included. What to I thoughts, while the hot laptop burned movies at the latest from minute 50 in my thigh and I pulled him fidgety and at different distances to the nose, I clearly come on.
TV is a TV is a TV. Improvement is not in sight. However, I made the Bill obviously without the Paris design duo, Ronan & Erwan Bouroullec, out, because the television as an object is back. Without quality loss, but with very much design and understanding of Zeitgeist in the luggage. The magic word is: Samsung SERIF TV. Her laugh. I'm really serious. I now have a new TV and I don't just like to look in, I look at like him.
it already sounds a little crazy, when I say that it actually is love at first sight. You know what I mean: there are just sometimes but this technical equipment that excellently together bring different needs and understanding by design: and Ronan & Erwan Bouroullec brothers did it actually commissioned by Samsung to design an object that has already become a classic for me, is not necessarily in the world of technology at home , but in the world of Interior stories and is perfectly in our rooms held up, to break with a futuristic Monster.
and it works: Netflix series via Wi-Fi see, remodel the Saturday or every other day of the week again for the TV dinner or simply to leave the unit and easy than to celebrate the newest Interior piece. I keep crush, really true.
while we searched for the solution, we built many different models by hand. We observed in both: the object itself and the cooperation play its form with the space in which it is located. Similar to a typo-graph do it would, developed the a letter. So the shape of a large in the profile» I «, whose slender shape extends above and below. So a natural platform and a small shelf on which other objects can rest surrendered.
– Ronan & Erwan Bouroullec –
SERIF can be quite confidently titled as a counter-movement to the concept of the ultra flat screens. The television may in the turn around the site change, work on the Bookshelf as well as free-standing, thanks to discreet aperture in the back.
TV is a framework that gives its shape a screen.
– Ronan & Erwan Bouroullec –
From front, SERIF is perceived as a simple frame, viewed from the side, which " serif " to the fore. Paired with four legs to the ground at an angle is the perfect Dreidimesionalität.
SERIF consists of few parts that are not just simply together inserted and screwed in, but also easy and 360 ° in the room work: A colored border (dark blue, white or russet), a razor sharp display and the detachable, textile rear wall, which covered all technologically necessary connections in a simple way.
Ronan & Erwan Bouroullec actually incidentally fashion designs for the timeless brands such as Vitra, Kvadrat, Magis, Kartell, established & sons, Ligne Roset, Axor, Alessi, Issey Miyake, Cappellini, Mattiazzi, Flos, Mutina and also hay.
Samsung has really everything, meanwhile, thought and supplied the appropriate charge Interior inspiration:
here are all infos.
– in friendly cooperation with Samsung –
Gallery
All eyes on // Der Samsung Serif TV by Ronan & Erwan …
Source: www.thisisjanewayne.com
All eyes on // Der Samsung Serif TV by Ronan & Erwan …
Source: www.thisisjanewayne.com
All eyes on // Der Samsung Serif TV by Ronan & Erwan …
Source: www.thisisjanewayne.com
All eyes on // Der Samsung Serif TV by Ronan & Erwan …
Source: www.thisisjanewayne.com
Serif TV at MXIMS » Sims 4 Updates
Source: sims4updates.net
At Last, a Designer TV to Match All Your Hip Furniture …
Source: www.curbed.com
Samsung Serif TV Archives ⋆ vkvvisuals.com/blog
Source: blog.vkvvisuals.com
A collection of screens, televisions, Ronan & Erwan …
Source: www.themethodcase.com
Best of // London Design Festival @ Somerset House …
Source: invasioni.net
ronan + erwan bouroullec reinterpret samsung's serif TV as …
Source: www.designboom.com
littleBIGBELL Serif television Archives
Source: littlebigbell.com
UE32LS001DU | UE32LS001DUXXU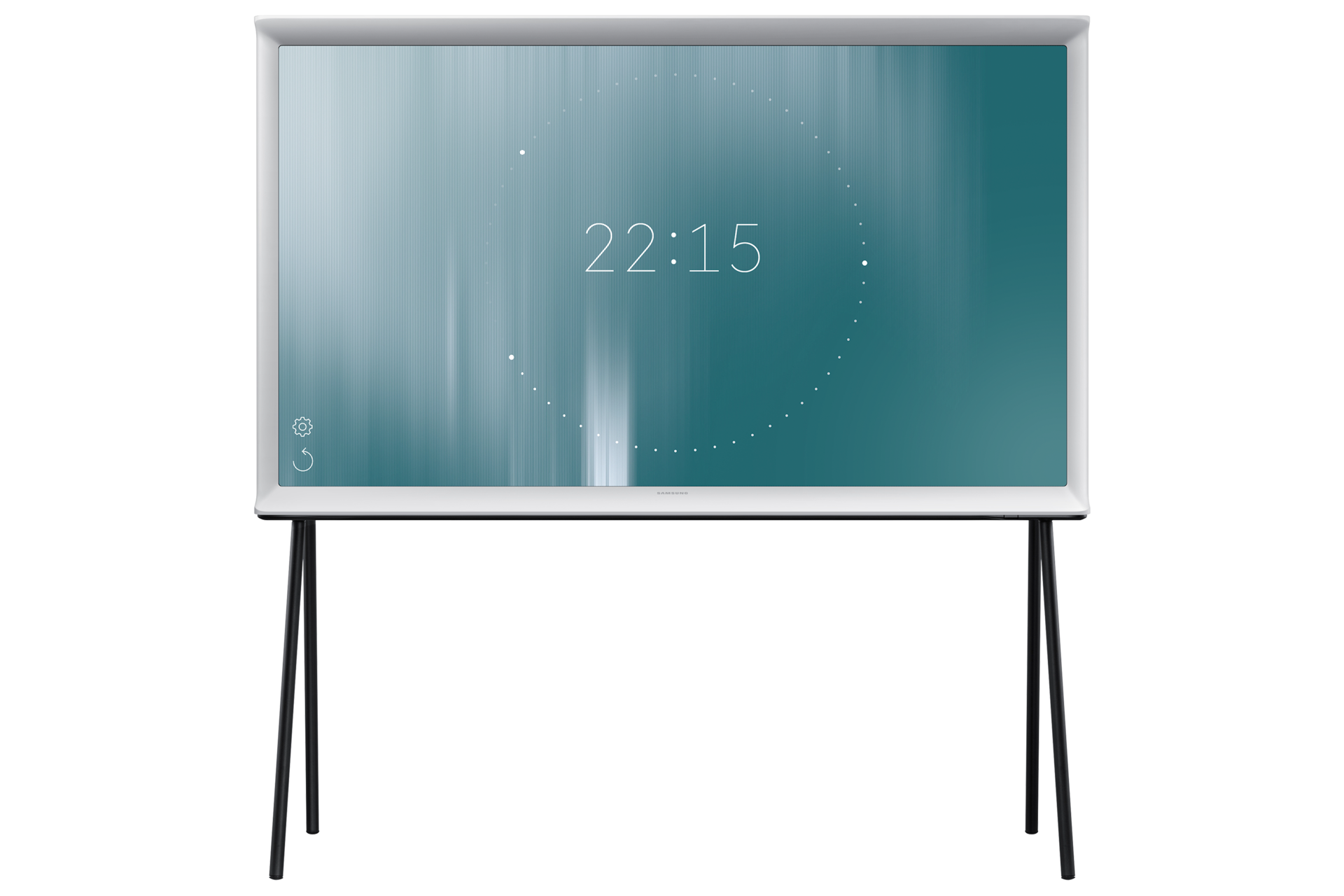 Source: www.samsung.com
At Last, a Designer TV to Match All Your Hip Furniture …
Source: www.curbed.com
SERIF TV MEDIUM 32" SAMSUNG UE32LS001AU SERIE 9 BIANCA …
Source: www.mondoaffariweb.it
Samsung SERIF TV
Source: www.nest.co.uk
ronan + erwan bouroullec reinterpret samsung's serif TV as …
Source: www.designboom.com
A New Samsung TV for Design Lovers: The Serif TV by the …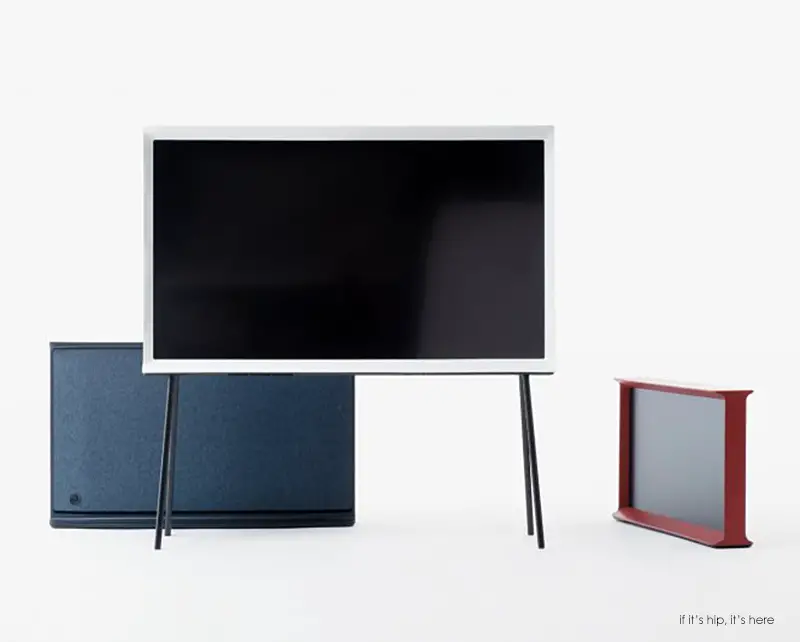 Source: www.ifitshipitshere.com
Samsung Serif TV designed by Erwan & RonanBouroullec.Meet …
Source: exploregram.com
The Serif TV: Helping you Binge-Watch in Style
Source: blog.gessato.com
ronan + erwan bouroullec reinterpret samsung's serif TV as …
Source: www.designboom.com