The Kardashian Sisters Are True Style Gurus For Many Fashionistas-Kim Is The Favorite.
The socialite knows that to parade on the streets of the main capitals of the world always need to accessorize the look with sunglasses full of style
Kim Kardashian almost never dispenses his glasses.Whether for the morning walks you do every day, to go to the hottest parties in Los Angeles or to go shopping in Beverly Hills.
Super tuned, Kim joins in the major trends of the moment, but does not approve either. This girl watches what happens in the fashion shows of Paris, Milan, New York and always falls in love with the creations of Dior, Chanel, Dolce & Gabbana, Roberto Cavalli, Céline and Prada.
Kim Kardashian avoids the most colorful and unusual trends as he knows the golden rule of etiquette: socialite has a status to keep. The accessories that it girl uses all have a certain "aura" of luxury, achieved by carefulness with detail.
In terms of models, the young woman often bets on maxi glasses, preferably dark lenses or – at least – brown ombre lenses. The kitten or aviator sunglasses are the most used by it girl. This means that Kim prefers more traditional geometric lines instead of sunglass models with frames and lenses in pentagon, diamond or other less conventional shapes.
And you, what is your favorite model? Does it fit with Kim Kardashian? Tell us!
For Those Who Like To Be Elegant And Fashionable, Specs Help-And Much-To Compose Your Look
Basic or more daring, the glasses help you at the time of visual assembly.
In addition to protecting your eyes from UV rays-hence the need to NEVER wear fake glasses-specs are essential for both men's and women's looks.
Just pick the one that suits you the most.
The design of the glasses are getting bolder. Big or small, colorful or monochromatic, plain or printed, it does not matter. You can combine your style with multiple models.
Do not forget to take into consideration the place you go. It's party? Job? A social with friends? Answer this and match your outfit or accessory.
A beach, for example, calls for more parts stripped. Already the most casual looks-used for day to day work or even events-ask for more models. Which does not mean you have to fall into sameness. It all depends on your well-being.
Do not worry, choosing the right glasses is super simple.The same rule applies to jewelry, make-up and other accessories.
Just do not let it weigh too much, but dare in the right measure.
Gallery
Kim Kardashian picks wedding dress
Source: www1.hellomagazine.com
The Kardashian Clan Sunglasses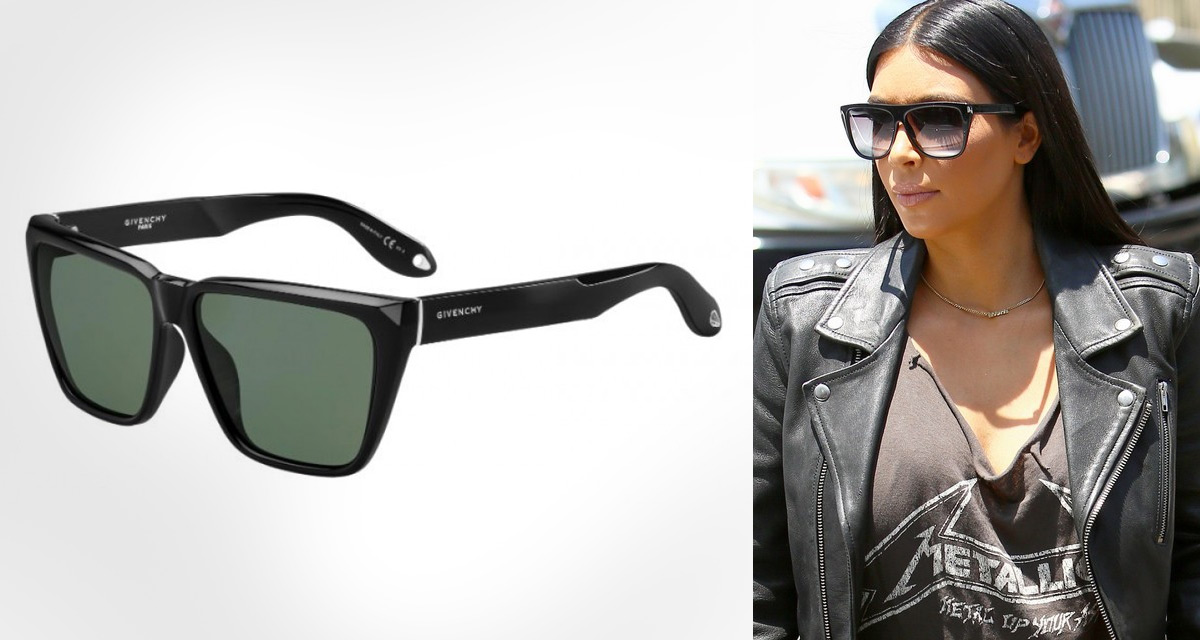 Source: www.withsunglasses.co.uk
Amber Rose shows off her cleavage in Hawaii
Source: www.dailymail.co.uk
Justin Bieber Mayweather Pacquiao News
Source: onenewspage.us
50 Shades Of Grey Movie Cast
Source: www.refinery29.com
Kim Kardashian shows off new bob hairstyle at charity …
Source: www.dailymail.co.uk
50 Shades Of Grey Movie Cast
Source: www.refinery29.com
50 Shades Of Grey Movie Cast
Source: www.refinery29.com
50 Shades Of Grey Movie Cast
Source: www.refinery29.com
50 Shades Of Grey Movie Cast
Source: www.refinery29.com
284 best 4321 images on Pinterest
Source: www.pinterest.com
Pregnant Kim Kardashian flaunts slender physique in form …
Source: www.nydailynews.com
Kim Kardashian: What the luggage thieves stole from me …
Source: www.nydailynews.com
Best 25+ High waisted palazzo pants ideas on Pinterest …
Source: www.pinterest.com
Kim Kardashian picks wedding dress
Source: www.hellomagazine.com
350 best Woman @ Work images on Pinterest
Source: www.pinterest.com
Kim K. Sunburned ‹ TrueExclusives
Source: trueexclusives.com
Kim Kardashian looks slimmer than ever as she steps out in …
Source: www.dailymail.co.uk
164 best KIM KARDASHIAN & OTHERS images on Pinterest …
Source: www.pinterest.com
kim kardashian skinny tablets
Source: healthpips.com